Dimensions: 49.9″ x 4.2″ x 8.25″, 126.75 x 10.7 x 21 cm
Dimensions (Folded Stock): 41″ x 5.3″ x 8.25″, 104.15 x 13.5 x 21 cm
Weight: 18.5 lbs, 8,391 grams
Weight (with muzzle brake): 19.5 lbs, 8,895 grams
Twist Rate: 1:13                                 (8 GROOVE)
Long Range Accuracy: 1 MOA+
What You Get
The CDX-40 Shadow is the Cadex Precision Rifle chambered in either 375 or 408 CT. These ultimate calibers were designed for extreme range shooting and anti-material up to 4000 yards with proper training and shooting conditions. Push your limits even further with the CDX-40 SHADOW.
Riflescope, scopemount, bipod, and muzzle brake sold separately.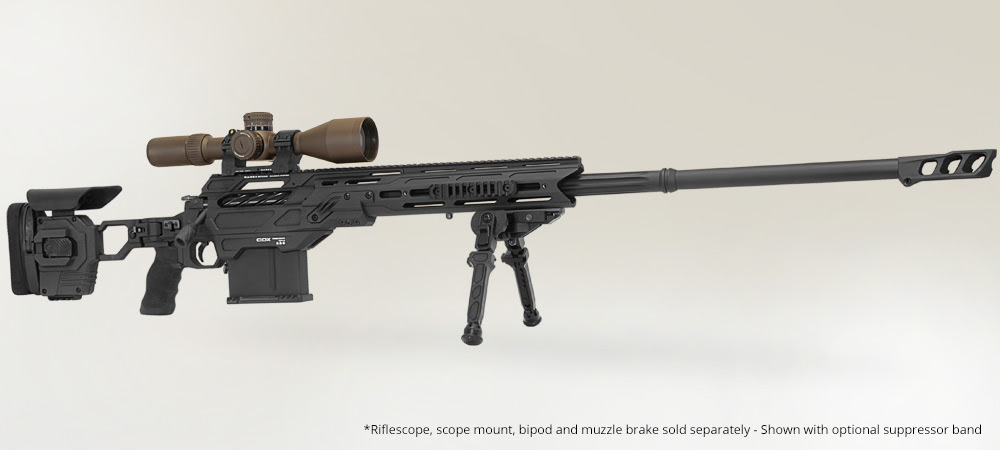 Contact Us to Place Your Order
Start shooting extreme long range today.