Bullet Description
Ultra Low Drag
Rounds per case
250 rounds
What You Get
In an extended article in the August, 2016 issue of Guns Magazine ("The 1-Gun Solution"), Will Dabbs discusses the Daniel Defense DD5V1. When it came to wringing out this .308 Win. semi-auto on the range, HSM's 168 gr., HPBT Match ammunition turned in a most impressive 0.65" group at 100 meters. The other five big-name competitors weren't anywhere close. This is not atypical performance for HSM Match. Try it and you will see for yourself.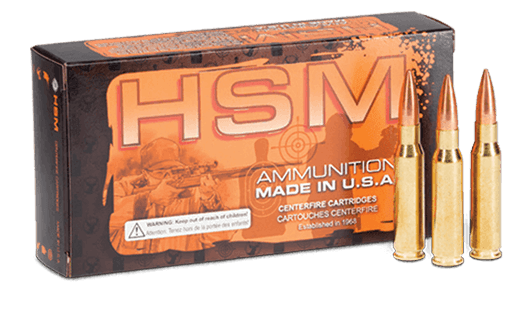 Contact Us to Place Your Order
Start shooting extreme long range today.